Martin Kaymer is very much inspired by the fact that he will be soon taking part in the Rio Olympics.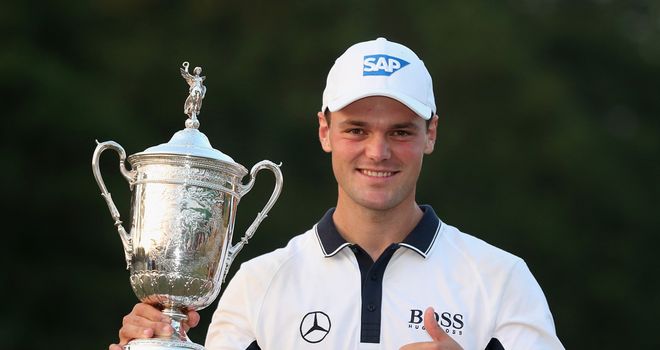 While many of the top players have withdrawn or have not shown interest in taking part in Rio Olympics citing various reasons, the German Kaymer has been thinking about the prospects of playing in the Olympics since summer.
Kaymer feels that Australian swimmer Michel Phelps is the best Olympian that he has seen and met. He would be taking inspiration from the spirited performances that Phelps has put in during his Olympic career to improve his game and to win a medal for his country. Kaymer says that taking part in Rio is not a distraction and it is a source of motivation that is driving him to do well in the US PGA Championship.
Kaymer is looking forward to going and experiencing the Olympic spirit in front of his eyes and does not know how he will be feeling. He says that it will take at least a couple of weeks for the whole excitement to sink in after the games. Kaymer is in good from at the moment and the drive to perform at the Olympics has made a huge impact t in his game.

Kaymer is also looking to see and also met some of the best athletes in various disciplines from all over the world in Rio. It is not only the Germans that he will be interacting with and this way he will get to know more athletes. Kaymer also confirmed that Phelps has an invitation to watch him play in Rio.
Kaymer has not won a title since 2014 and is currently ranked 51 in the world rankings. One thing that is to be noted that even years have been more profitable and fruitful for Kaymer and since this is 2016 anything can happen.